Breaking Barriers: Embracing the Power of Online Therapy for Emotional Wellbeing
Discover the convenience and effectiveness of online therapy, providing accessible and transformative mental health treatment from the comfort of your home.
Unparalleled Counseling by Verified & Licensed Professionals
Experience an exceptional level of counseling provided by our esteemed team of verified and licensed professionals. We prioritize your convenience and offer flexible options such as chat, video, and audio sessions tailored to your preferences. Our experts deliver unmatched support, utilizing evidence-based approaches to help you overcome challenges and foster personal growth. With our unwavering commitment to your well-being, you can trust us to guide you towards healing and transformation. Our comprehensive range of services ensures a holistic approach to your mental health and well-being.
Why choose TherapyMantra?
Our platform is built by accomplished mental health experts, including psychiatrists and therapists, who bring a wealth of experience from diverse global settings to the table.
Holistic mental healthcare
Explore a range of self-care tools, community support, and gain access to online therapy & psychiatry services for comprehensive mental well-being.
Based on scientific evidence
We prioritize effectiveness & ensure that our methods are backed by scientific findings, providing you with the highest quality of care and positive outcomes.
We ensure that you receive the most appropriate and personalized care possible, empowering you to embark on a therapeutic journey that is tailored for you
We strive to ensure that our offerings are easily accessible, providing you with the flexibility & support you need on your mental health journey
What are you struggling with?
Have you been feeling sad or down for most of the day, nearly every day? We're here to help you.
Do you feel restless, keyed up, or on edge, most of the time? Let us help you to cope better.
Do you find it difficult to relax or wind down, even when you have free time? We can help.
Do you have difficulty controlling your temper, even in situations where it might be inappropriate? We can help.
Do you find yourself feeling sad or empty most of the time since your loss?
Let us help you to cope better.
Do you experience recurring memories or nightmares of a traumatic event? We can help.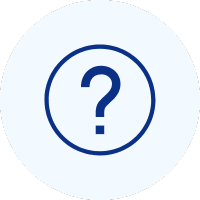 Not sure what kind of care you need?
Talk to one of the top coaches from TherapyMantra to understand how we can help.
Comprehensive Care via Mobile App
Experience the convenience of real-time, face-to-face interactions with a professional who is committed to your well-being and progress.
Stay on track with helpful reminders for your therapy sessions, mental health exercises, sleep schedule, assessments, and much more
Unlock a wealth of self-help tools, including courses, assessments, meditation sessions, yoga resources, and podcasts.
Rest assured, we prioritize your privacy and ensure that therapists do not have access to your phone, email, or payment information.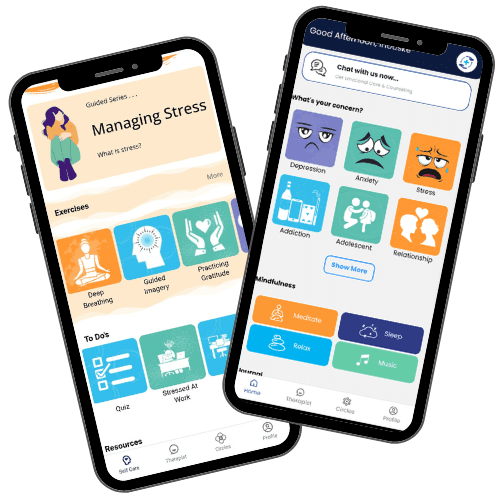 Discover a diverse array of treatment options
We aim to ensure that you have access to a comprehensive range of resources, assistance, and guidance, all geared towards helping you achieve your goals. Your success and well-being are our top priorities, and we are here to empower and uplift you every step of the way.
Let a Mantra therapist help you
Select from a pool of qualified experts who specialize in depression support, with the option of meeting them in person at select locations.
Leverage therapist-recommended tools for continued care and support in between sessions.
Track your progress and witness tangible improvements in your mental health over time.
We are trusted by people across the USA