Attention Deficit Hyperactivity Disorder (ADHD) isn't just a challenge for individuals; it can significantly influence relationships, particularly marriages. If you or someone you care about is navigating ADHD within a marital context, you're likely familiar with the unique hurdles it can bring. But fear not! In this blog, we'll embark on a journey to understand how ADHD affects marriages and, more importantly, how marriage counseling can be a game-changer.
By the end of this journey, you'll not only have a better understanding of ADHD in marriages but also a toolkit of practical tips to enhance your relationship. We're here to empower you, providing valuable insights that can make a tangible difference in your everyday life. So, let's explore the transformative world of marriage counseling together.
Understanding ADHD in Marriage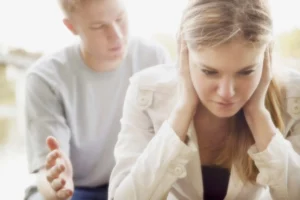 Living with Attention Deficit Hyperactivity Disorder (ADHD) within the confines of marriage brings forth a set of challenges that demand our attention and understanding. It's not just about recognizing ADHD; it's about comprehending how it shapes the dynamics of a marital relationship. Let's delve into this with a genuine concern for the impact it can have and the urgency to address it.
How ADHD Affects Marital Dynamics:
Communication Struggles: ADHD can disrupt the flow of communication, leading to misunderstandings and frustration. The constant struggle to stay focused may result in missed cues or incomplete conversations.
Impulsivity's Impact: Impulsive behavior, a hallmark of ADHD, can create unexpected challenges. Spontaneous decisions or actions may catch a partner off guard, causing tension and confusion.
Forgetfulness and Neglect: Memory lapses are common in ADHD, and this can extend to forgetfulness of important events or commitments. It's not intentional neglect but a manifestation of the disorder.
Uneven Distribution of Responsibilities: The partner without ADHD may find themselves shouldering a disproportionate share of responsibilities due to the ADHD partner's difficulties in organization and time management.
Common Challenges Faced by Couples Dealing with ADHD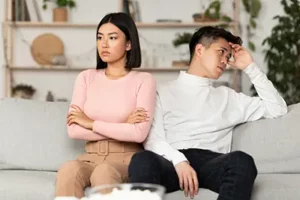 Strained Patience: The constant juggling and challenges can test the patience of both partners, leading to frustration and potential conflicts.
Feeling Unheard or Unseen: The non-ADHD partner may feel overlooked or unimportant when ADHD-related symptoms take center stage, affecting the quality of the relationship.
Financial Strain: Impulsivity in financial decisions can lead to unexpected expenses, causing strain on the couple's financial stability.
Impact on Intimacy: The emotional toll of managing ADHD can impact the intimate aspects of the relationship. Stress and misunderstandings may contribute to a sense of emotional distance.
Potential for Resentment: Over time, unaddressed challenges may lead to feelings of resentment or frustration, affecting the overall health of the marriage.
Understanding the intricacies of how ADHD influences marital dynamics is the first step towards building a foundation for positive change. It's not about placing blame but acknowledging the unique challenges ADHD presents and working together to navigate them. By addressing these challenges head-on, couples can pave the way for a more harmonious and fulfilling marital relationship.
The Role of Marriage Counseling
So, you're in the midst of dealing with the complexities of ADHD in your marriage, and it feels like you could use some guidance, right? That's where marriage counseling steps in – your reliable partner in navigating the twists and turns of ADHD-related challenges.
Imagine having a space where you and your partner can freely express your thoughts, fears, and hopes without judgment. That's the essence of marriage counseling. It's not about placing blame; it's about understanding and finding solutions together.
Let's break down why seeking professional help is a game-changer:
Expertise in ADHD Dynamics: Think of it like having a seasoned guide who knows the ins and outs of the journey. Marriage counselors specializing in ADHD bring that expertise, tailoring their approach to your unique circumstances.
Neutral Ground: Consider the counseling room your judgment-free zone. It's a place where you can share your feelings openly, knowing they'll be heard without bias.
Guidance for Both Partners: Marriage counseling is about equipping both of you with the tools to tackle ADHD's challenges head-on, ultimately strengthening your connection.