In a world that is gradually becoming more aware of diversity and inclusivity, the role of healthcare professionals, especially psychiatrists, in supporting transgender individuals is crucial. Understanding the unique mental health challenges faced by this community is the first step towards providing effective care. This article explores the significance of a transgender-friendly psychiatrist, offering tips on finding one near you.
Challenges Faced by Transgender Individuals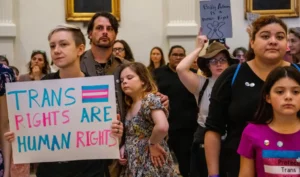 Transgender individuals encounter a range of challenges that can significantly impact their well-being. These challenges stem from societal norms, discrimination, and a lack of understanding. Here are some of the key issues faced by trans people:
Discrimination: Transgender individuals often face discrimination in various aspects of life, including employment, education, and healthcare.
Social Stigma: Negative stereotypes and misconceptions contribute to societal prejudices, making it difficult for trans individuals to feel accepted.
Mental Health Struggles: Due to societal pressures and discrimination, many transgender individuals grapple with mental health challenges such as anxiety, depression, and a higher risk of suicide. The lack of understanding and support exacerbates these struggles.
Healthcare Disparities: Trans individuals may encounter healthcare professionals who lack cultural competence, leading to inadequate or inappropriate medical care.
Legal Recognition: Obtaining legal recognition of gender identity, including changing gender markers on identification documents, can be a complex and bureaucratic process. This lack of recognition can result in difficulties in various aspects of life.
Violence and Harassment: Transgender individuals are at a higher risk of experiencing violence and harassment. Hate crimes targeting trans people, both physical and verbal, contribute to a pervasive atmosphere of fear and insecurity.
Family Rejection: Many transgender individuals face rejection from their families, leading to strained relationships and a lack of support which can result in emotional distress and a sense of abandonment.
Educational Barriers: Transgender individuals may encounter challenges in education, ranging from bullying and harassment to limited access to gender-appropriate facilities.
Employment Discrimination: Discrimination in the workplace is a significant challenge for transgender individuals. From unequal opportunities to workplace harassment, these issues can impede career advancement and economic stability.
Addressing these challenges requires collective efforts to promote inclusivity, understanding, and the dismantling of discriminatory practices that negatively impact the transgender community.
Impact Of These Challenges On Their Mental Well-Being
The challenges faced by transgender individuals extend beyond external obstacles, significantly impacting their mental well-being. Here are the key ways in which these challenges affect the mental well-being of trans individuals:
Increased Vulnerability to Mental Health Disorders
Heightened Levels of Stress
Identity Struggles
Isolation and Loneliness
Impact on Self-Esteem
Strained Interpersonal Relationships
Negative Impact on Physical Health
Suicide Risk
Addressing the impact of these challenges on the mental well-being of transgender individuals necessitates a comprehensive approach. This includes fostering understanding, promoting inclusivity, and creating supportive environments that acknowledge and respect the diversity of gender identities. Mental health support that is culturally competent and affirming plays a pivotal role in mitigating the adverse effects of these challenges.