In the hustle and bustle of today's world, taking care of our mental health has never been more crucial. You know, we all have those moments when life throws curveballs, and it's okay to seek help. That's where online counseling steps in – a handy and reachable way to tackle those mental health hiccups. But here's the real deal: finding the perfect online therapist, especially if you're in the USA is the game-changer for a successful journey. So, let's explore how online counseling can be your go-to solution, and tips and tricks to find the right therapist for you. Let's dive in!
The Role of A Therapist In Helping Individuals
Ever felt like life's throwing too much your way? You're not alone. That's where therapists step in, playing a pivotal role in helping individuals navigate the complexities of life. Let's delve into how these professionals can help you:
Providing a Safe Space: Therapists create a secure and non-judgmental environment, offering individuals a space to express themselves freely.
Active Listening: They're not just hearing; they're actively listening. Therapists pay close attention to your thoughts and feelings, making you feel heard and understood.
Guidance and Support: Therapists act as guides, helping individuals navigate through challenges and offering support along the way.
Identifying Patterns: They're like detectives for your emotions. Therapists can identify patterns in behavior and thought, helping you understand and break free from unhealthy cycles.
Setting Goals: Together, you and your therapist set achievable goals, creating a roadmap for personal growth and positive change.
Building Coping Strategies: Therapists equip individuals with effective coping strategies to manage stress, anxiety, and other challenges.
Teaching Communication Skills: They help individuals enhance their communication skills, fostering healthier relationships with others.
Emotional Regulation: Therapists assist in developing skills to regulate emotions, promoting emotional well-being and resilience.
Challenging Negative Thoughts: They help individuals challenge and reframe negative thoughts, promoting a more positive outlook on life.
Working Through Trauma: For those dealing with trauma, therapists provide a supportive space to work through past experiences and facilitate healing.
Collaborative Problem-Solving: Therapists collaborate with individuals in problem-solving, empowering them to find solutions to life's challenges.
Encouraging Behavioral Changes: Whether breaking habits or adopting healthier ones, therapists assist in making positive behavioral changes.
Celebrating Progress: Therapists celebrate milestones and progress, reinforcing positive changes and building confidence.
In a nutshell, therapists are like life coaches for your mental well-being, helping you navigate the twists and turns with expertise and compassion.
What Issues A Therapist Can Help With?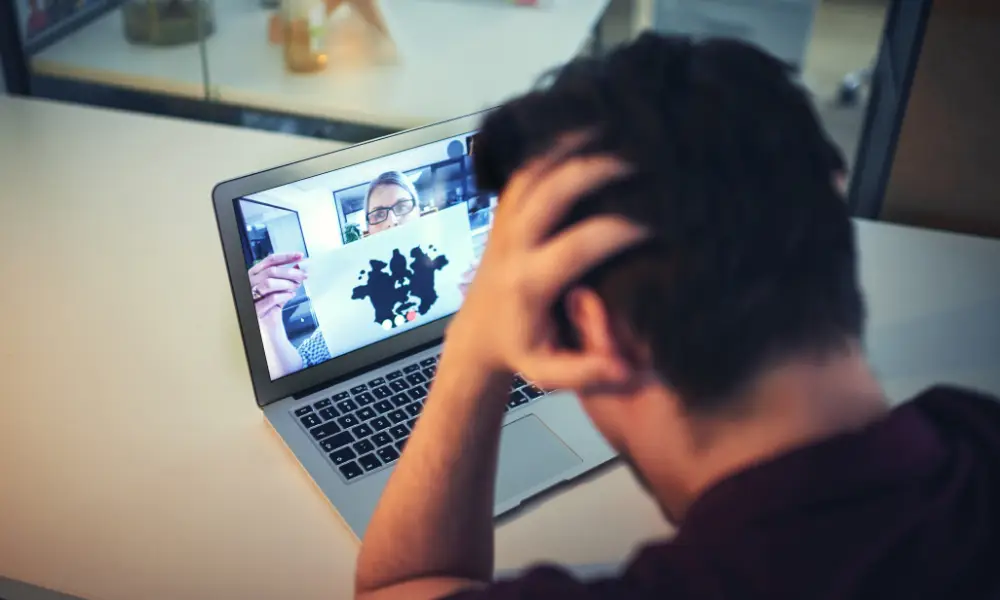 Therapists are like versatile problem-solvers for the mind, ready to assist with a wide range of challenges. Here's a snapshot of the issues a therapist can help you tackle:
Anxiety and Stress: Whether it's the everyday jitters or overwhelming stress, therapists provide coping mechanisms to manage anxiety.
Depression: Therapists work with individuals to explore the root causes of depression and develop strategies for a brighter outlook.
Relationship Problems: From communication breakdowns to navigating complex emotions, therapists help individuals build healthier relationships.
Grief and Loss: Dealing with the pain of loss can be incredibly challenging; therapists offer support and guidance through the grieving process.
Trauma: Therapists assist individuals in processing and healing from traumatic experiences, fostering resilience and recovery.
Self-Esteem Issues: Struggling with self-worth? Therapists help individuals build a positive self-image and boost self-esteem.
Addiction: Whether it's substance abuse or behavioral addictions, therapists play a crucial role in the journey to recovery.
Eating Disorders: Therapists work with individuals to address the underlying issues contributing to eating disorders and promote a healthy relationship with food.
Anger Management: Therapists assist individuals in understanding and managing anger, promoting healthier emotional expression.
Identity Exploration: Therapists offer a safe space for individuals exploring and understanding their identity, including issues related to gender, sexuality, and culture.
Phobias and Fears: Addressing and overcoming specific fears and phobias is an area where therapists can provide valuable guidance.
No matter the challenge, therapists are equipped with a toolkit of strategies to help individuals navigate life's complexities and emerge stronger and more resilient.