In a world that champions diversity, the importance of understanding and supporting LGBTQ relationships cannot be overstated. LGBTQ couples, like any other, face unique challenges that can impact their relationship wellness. This article delves into the vital role that LGBTQ Couples Therapy plays in fostering and maintaining a healthy relationship.
Understanding The Dynamics of an LGBTQ Relationship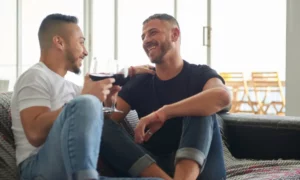 Navigating the intricacies of LGBTQ relationship dynamics involves acknowledging the challenges and problems that couples may encounter both within their relationship and within society. Here's a closer look at these dynamics:
Unique Challenges:

LGBTQ couples often face challenges related to societal norms and expectations.
Discrimination and stigma can impact mental health and strain the relationship.

Breaking Stereotypes:

Societal stereotypes can impose unrealistic expectations on LGBTQ couples.
Breaking free from these stereotypes is essential for fostering authenticity and understanding.

Communication Barriers:

Misunderstandings may arise due to societal pressure or internalized stigma.
Effective communication becomes crucial in overcoming these barriers.

Family Acceptance:

Many LGBTQ couples navigate the challenge of gaining acceptance from their families.
Family dynamics can significantly impact the relationship, requiring open dialogue.

Legal and Social Inequality:

Legal recognition and social acceptance may vary, adding stress to the relationship.
Navigating legal inequalities requires resilience and mutual support.

Intersectionality:

Couples may face challenges related to intersecting identities, such as race, gender, and religion.
Recognizing and addressing intersectionality is key to understanding the complete dynamic.

Healthcare Disparities:

LGBTQ individuals may encounter disparities in healthcare, impacting overall relationship well-being.
Advocacy for inclusive and affirming healthcare is a shared challenge.
Understanding LGBTQ relationship dynamics involves a nuanced exploration of these challenges. By addressing them openly and seeking support, couples can strengthen their connection and resilience.